TOR INDUSTRIES is an international group of companies, which includes enterprises that manufacture lifting and construction equipment, warehousing equipment, tools and lifting tackle.
Since 2013, all products have been produced under the same brand TOR.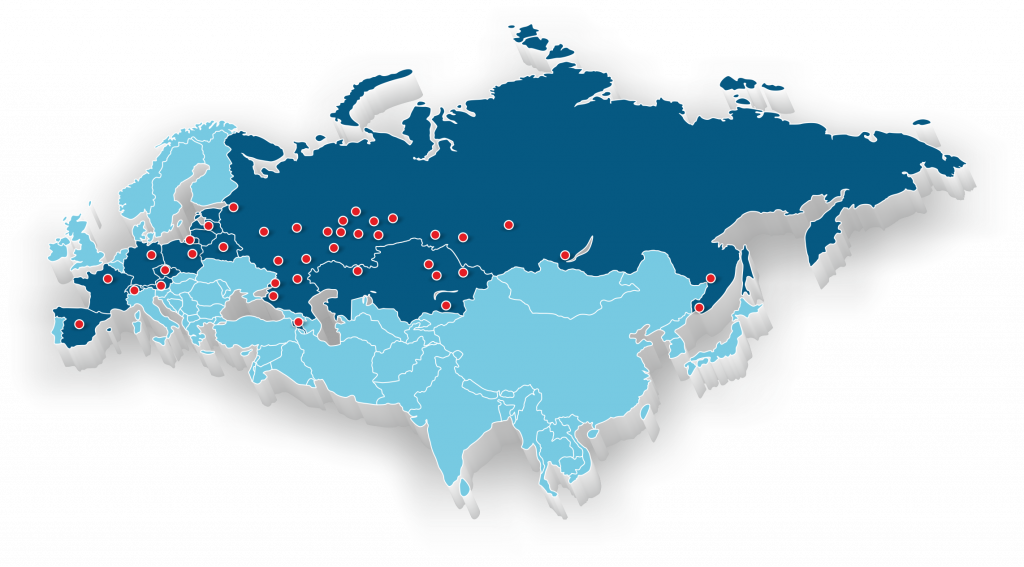 The products of the group of companies are supplied to dozens of countries in Europe, Central and South-East Asia.
Thousands of companies use TOR INDUSTRIES products in their work.
PRODUCTS OF THE COMPANY
The holding mainly produces different lifting equipment and equipment for warehouse works, as well as rigging products.
| | |
| --- | --- |
| | The products supplied to the market of the European Union countries meet the quality re-quirements of Directive 2006/42/EC on Machinery Factsheet for Machinery and have CE certificates. |
QUALITY MANAGEMENT
The quality management system of TOR INDUSTRIES controls every stage of production regardless of the geographical location of the site. Most of our production sites are certified under the ISO 9001:2008 standard.
2-YEAR WARRANTY
The production quality control allows TOR INDUSTRIES to provide its customers with an increased warranty period of use for its products (2 years).
SERVICE
The company provides warranty and post-warranty service of products of the trademark of TOR through the system of authorized service centers.
ECOLOGY
The TOR INDUSTRIES Group of Companies sees environmental protection as an important priority of its activity. The companies of the group are constantly engaged in the activities to increase the level of environmental friendliness of the production.
FEEDBACK
We in TOR INDUSTRIES value the opinion of each customer on the quality of our products. We will be very grateful to you for your feedback. Please send your opinions, wishes and most importantly reproofs on the use of equipment by TOR INDUSTRIES to info@tor-industries.com (orders for products to this address are not accepted).